Links to Community, Classes and Organisations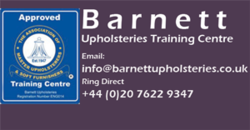 Barnett Upholsteries Training Centre, AMUSF courses in Battersea Central London
Built on a foundation of over 30 years of experience in the upholstery industry, Barnett Upholsteries is a leading provider of professional upholstery services and upholstery tuition classes.
We offer a range of upholstery classes to cater for a wide range of skill-sets, from the absolute beginner, right through to the advanced upholsterer.
We take great pride in developing your potential, so have a look through our unique range of upholstery courses at upholsteryclass.co.uk and let's get started.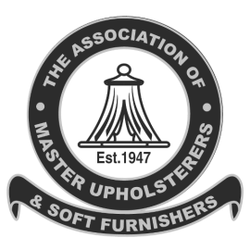 The Association of Master Upholsterers & Soft Furnishers
The Association of Master Upholsterers & Soft Furnishers was founded in 1947 and is one of the UK's oldest Furniture Trade Associations.
Every member that displays this logo has earned the right to do so. It is not a badge that can be bought. The work of members is checked periodically and their suitability for membership scrutinised